Nursing Placement Schedule Optimisation Tool
Optimisation problem developed with Imperial College Healthcare Trust to produce optimised schedules for student nurses going on placement within the trust.
optimisation
genetic algorithm
nursing
This project is an example of the AI Skunkworks team offering capability resources to produce proof-of-concepts which could be applicable to the NHS at large. The project ran from January 2022 to May 2022.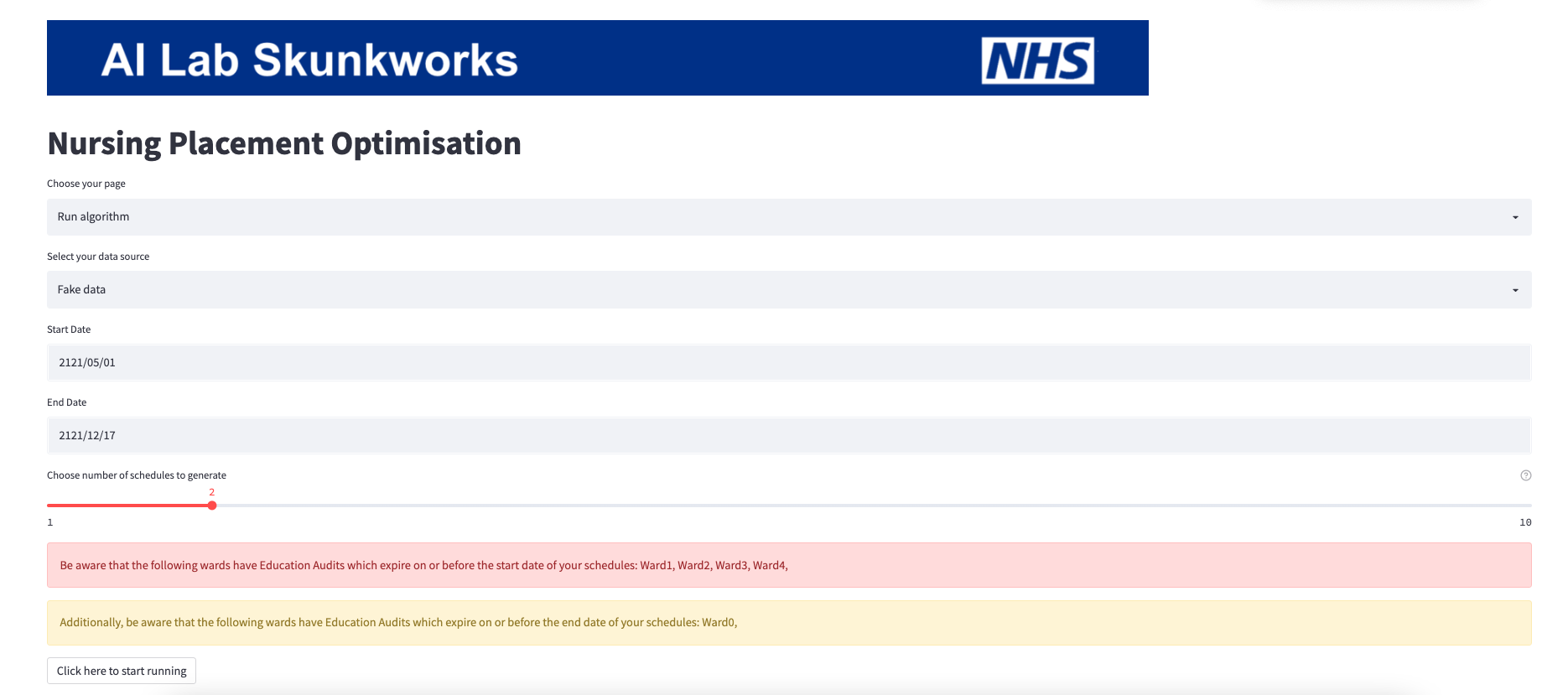 User Interface that is seen upon launching the tool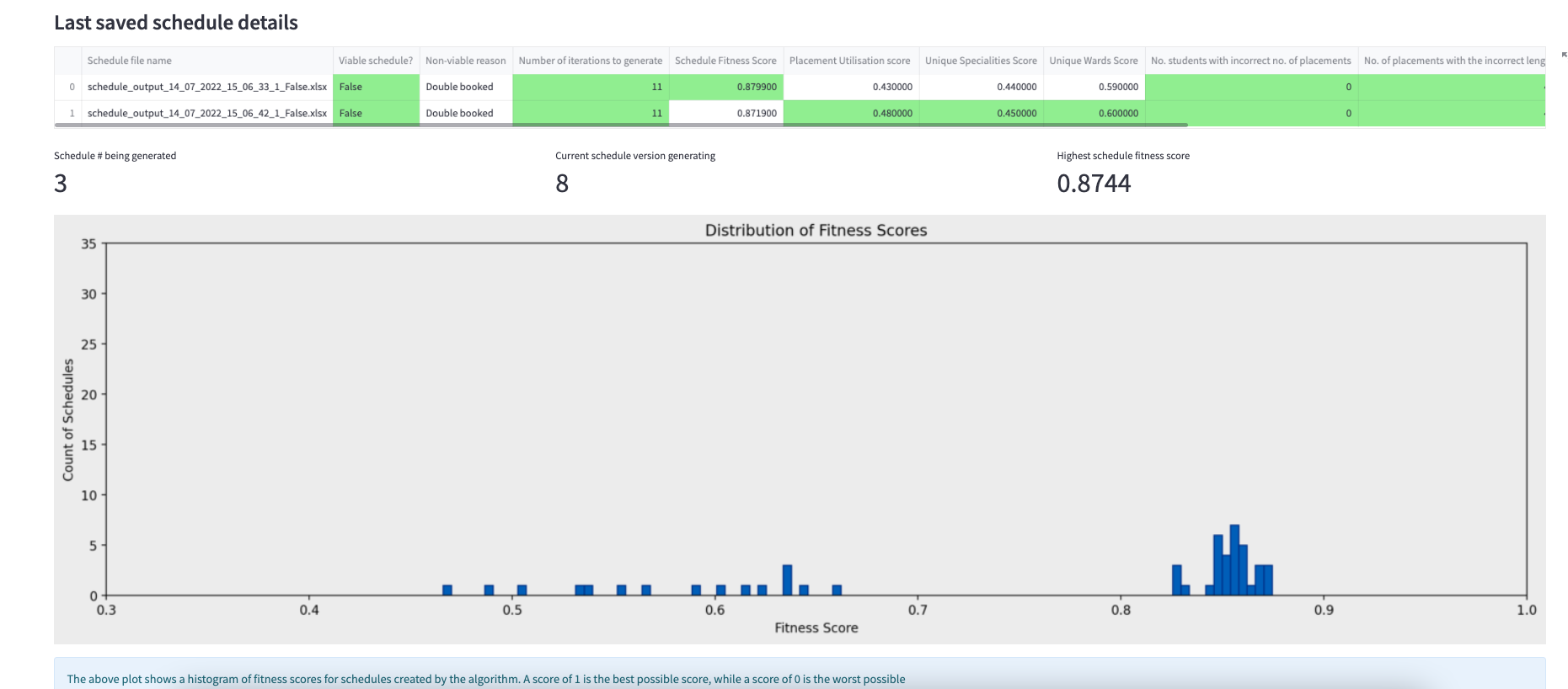 User Interface while the tool is running

User Interface after the tool has run
Results
A proof-of-concept demonstrator written in Python (machine learning model, user interface and backend)