CT Alignment and Lesion Detection
A range of classical and machine learning computer vision techniques to align and detect lesions in anomyised CT scans over time from George Eliot Hospital NHS Trust.
ct
computer vision
image registration
lesion detection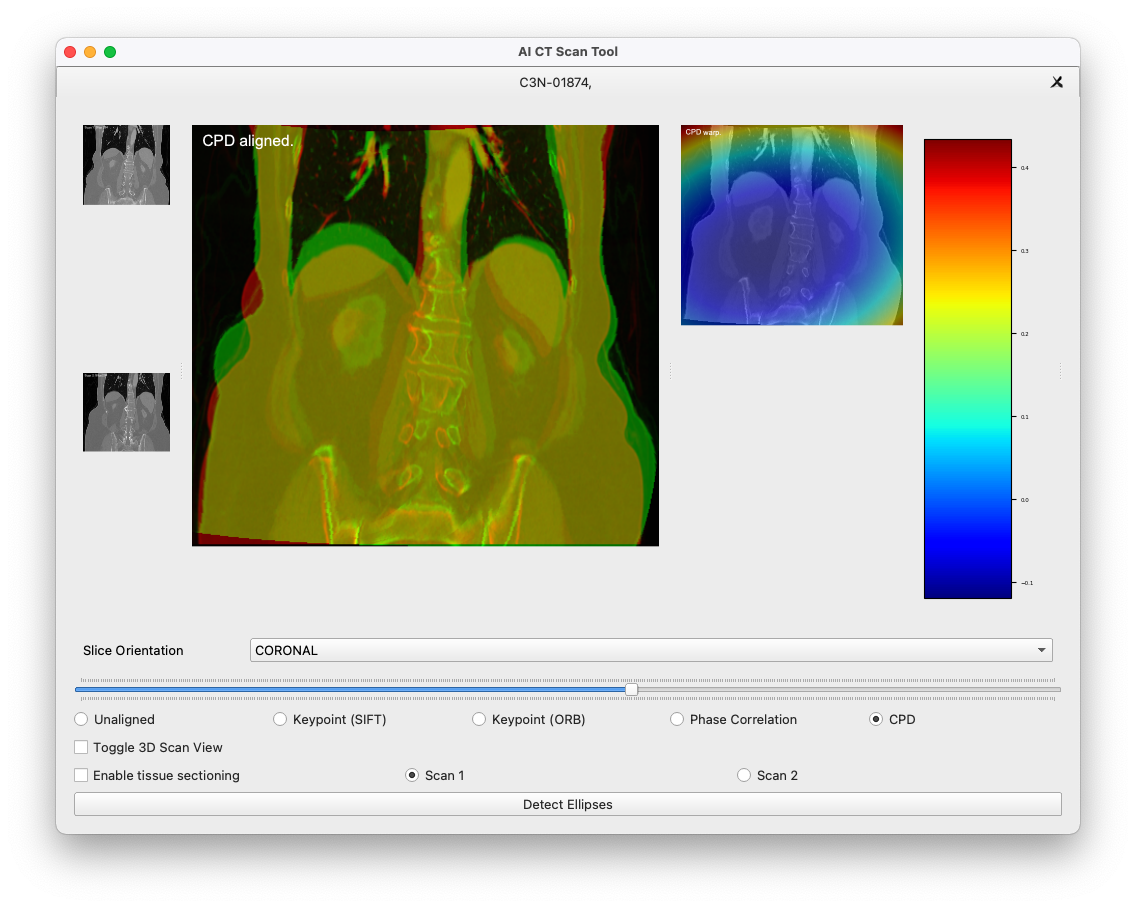 As the successful candidate from the AI Skunkworks problem-sourcing programme, CT Alignment and Lesion Detection was first picked as a pilot project for the AI Skunkworks team in April 2021.
Results
A proof-of-concept demonstrator written in Python (user interface, classical computer vision models, notebooks with machine learning models).