Data Lens
Data Lens brings together information about multiple databases, providing a fast-access search in multiple languages.
natural language processing
semantic search
scraping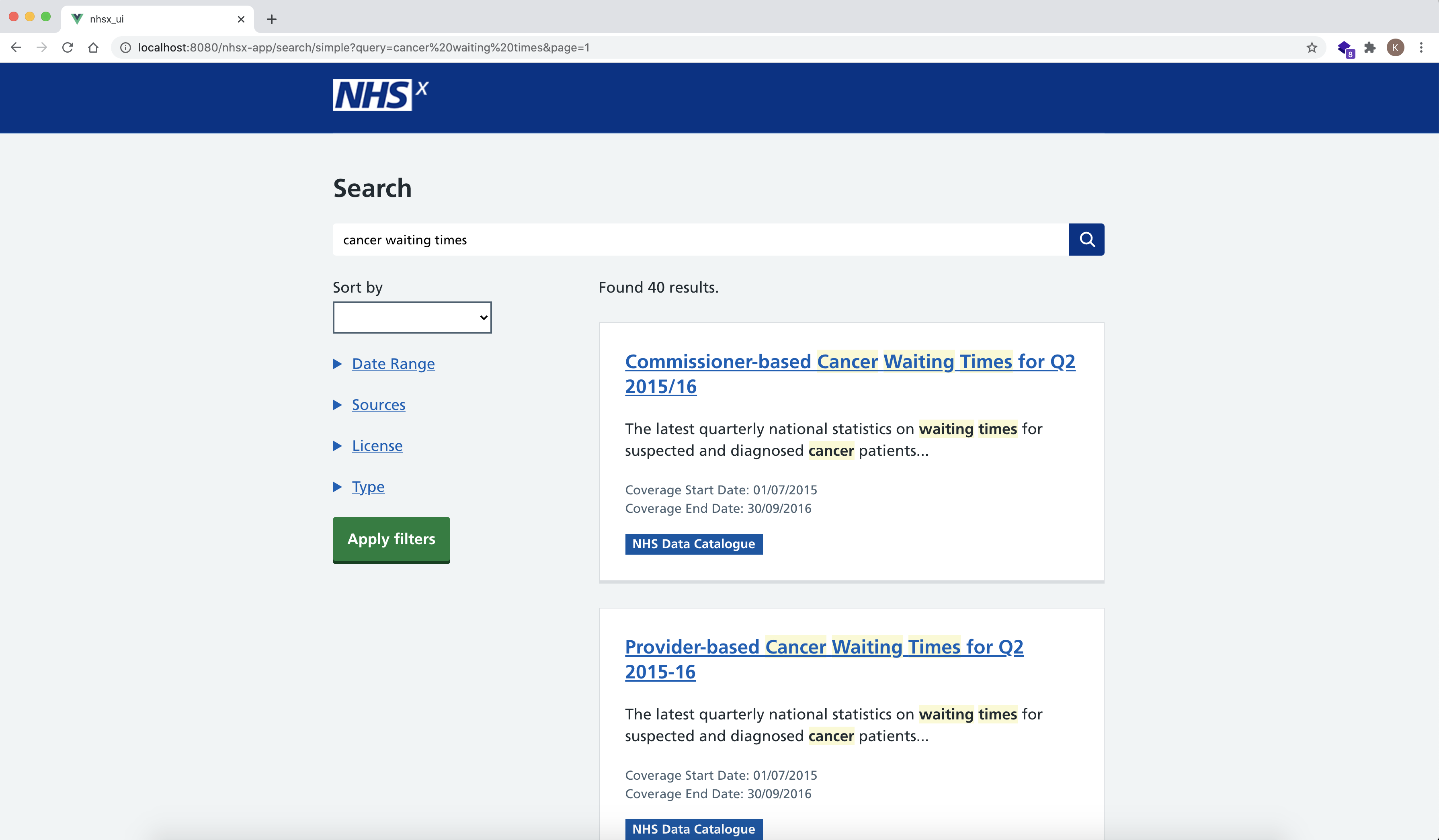 As the successful candidate from a Dragons' Den-style project pitch, Data Lens was first picked as a pilot project for the NHS AI (Artificial Intelligence) Lab Skunkworks team in September 2020.
The pitch outlined a common data problem for analysts and researchers across the UK: large volumes of data held on numerous incompatible databases in different organisations. The team wanted to be able to quickly source relevant information with one search engine.
Results
A prototype website written in HTML/CSS/JavaScript (frontend), JavaScript (backend) and python (scrapers, search) implementing elasticsearch and natural language search across a number of NHS databases.